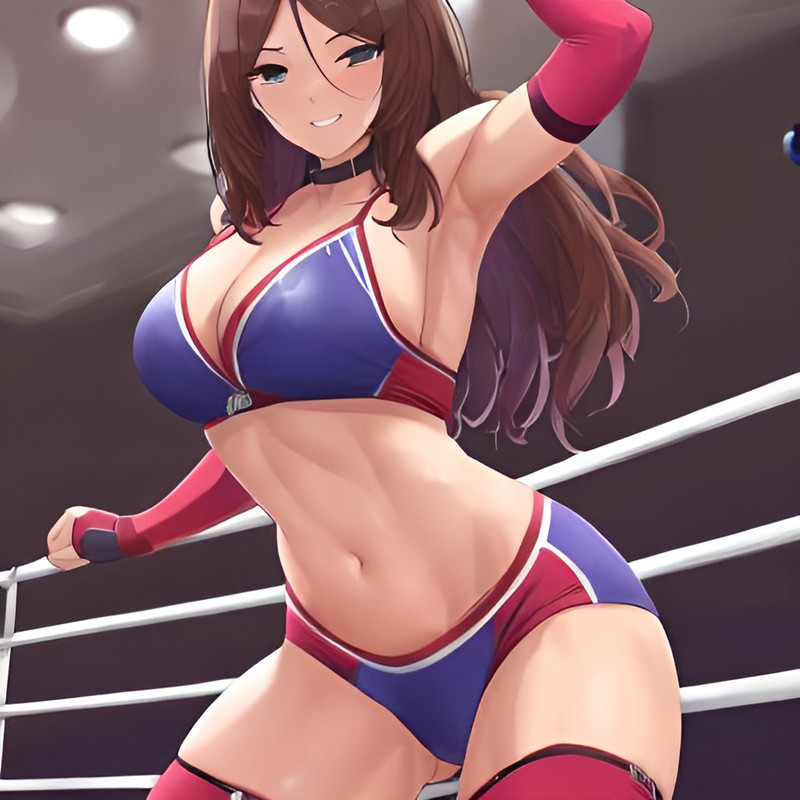 Info:
Full Name: Aliza Richards
Age: 20
Hair Color: brown
Height: 5'7
Weight: 134 lbs
Nationality: American
Alignment: Heel
Orientation: Bisexual
Personality: Aliza is a generally cocky and arrogant person in an outside of the ring.
Favored Matches: Any
Attitude towards hentai: Fine, I guess its nice to humiliate someone in other ways as well.
Intro:
Backstory:
Aliza has always been cruel in a way either bullying other kids as a kid or torturing her opponents in the ring now. She became interested in wrestling at an early age especially the chokes and submissions of it. Aliza's cruel nature has always made her a loner but she is fine with that, she came to AFW to continue her in ring submissions, not to make friends.
Moves:
Aliza is a submission specialist who prefers to torture her opponents with submissions throughout the match.
Signatures:
Boston Crab
Code of Silence
Super Kick
Finisher:
Dragon Sleeper
Hentai Finisher: Lips on Aliza.
-With her opponent face down on the mat Aliza sits on her opponents back, lifts there legs slightly, and puts her head between there legs and begins to eat them out.
Stats:
Normal:
Strength 7/10
Defense: 7/10
Speed: 7/10
Stamina: 7/10
Technique: 8/10
Endurance: 8/10
Hentai Stats:
Strength: 5/10
Technique: 8/10
Defense: 6/10
Libido: 6/10
Difficulty in matches:
Hentai: 5/10
Normal: 6/10
Submission: 6/10
Hardcore: 5/10
Friends and Foes
Friends:
Foes:
Allies:
Rivals: