THE THUNDERGIRLS
[image=]
/image]
"Amazon" Alaina Sanders-Haines
[image=]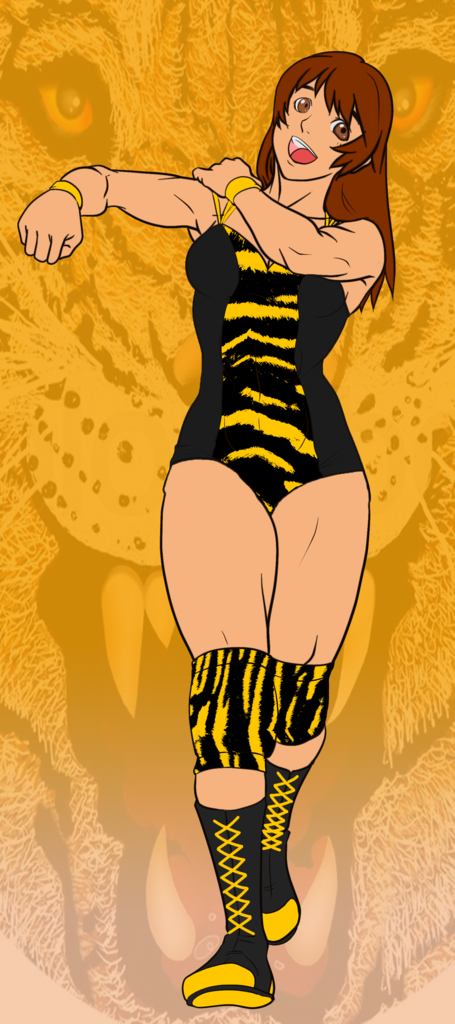 /image]
"Tigress" Tina Armstrong
[image=]
/image]
Combined Weight: 336lbs (Alaina is 187 lbs, Tina is 149 lbs)
Alignment: Face
Style: Hard hitting and versatile with a bend towards power/slams
Alaina and Tina have been together for a short time but play well off one another. Alaina helps Tina train, and Tina's raw energy is helping rejuvenate Alaina in her comeback. They are like an older and younger sister, and have a great team chemistry. The Thundergirls hope to climb the tag team ranks and win the title, and they don't plan on letting go once they get their hands on the gold!
Preferred Team Attacks:
-Thunderstruck (double running lariats)
-Thunderplex (double suplex)
-Diving Tiger (Alaina picks up and vaults a running Tina over the rope onto foes outside the ring)
-Dropkick Amabomb (Alaina holds someone up for an amabomb and Tina hits a missile dropkick off the top to hammer a foe as Alaina lowers them for one of her finishers)
-Thunderbomb (Alaina holds up Tina on her shoulders as Tina holds up a foe on her shoulders for a double height power bomb)
Record: 5-3-0
1) Loss via Tina's pin Vs. Soviet Seduction
2) Win Vs. Adorable Cuties
3) Win Vs. Phoenix Harem
4) Loss Vs. SWAT Kats
5) Loss via Alaina's submission Vs. The Rebellion
6) Win via KO Vs. Asuka and Sarah
7) Win via pinfall Vs. SWAT Kats
8) Win 2 falls to 1 Vs. British Bombshells
9) Vs. Wings Of Wrestling *
Last edited by
Highfly
on Fri Aug 03, 2018 10:58 am, edited 5 times in total.
---
Random Topics

Replies
Views

Last post