Match type: Sauna Wrestling
Winning conditions: Pins, submission or KO
After losing to the Valkyries in a tag team wrestling match, there was a little bit of redemption to be gained by Derek Young against one half of the Valkyries. Derek Young was scheduled to wrestle Chigusa, one on one, in a sauna wrestling match. Granted, the male wrestler had never wrestled in such conditions before but he was up for the challenge. During the tag team match, he had shown interest in wrestling the curvy former Wrestle Angle wrestler but never really got the chance as Jacob had been in the match far longer than he had. This was his chance to impress Chigusa, by beating her one on one while also getting a point of for the Dominion.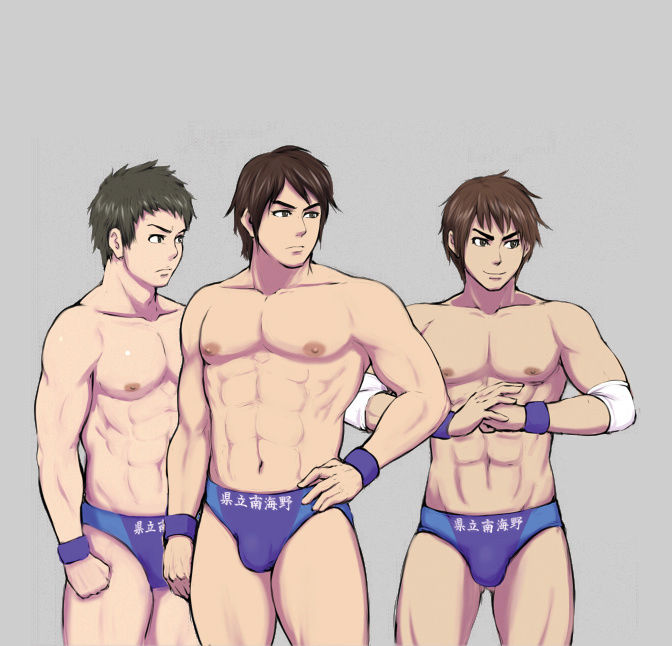 (Derek=left
He took a quick shower before changing into his blue wrestling briefs, before putting on a bathrobe and flip flops and headed to the designated special sauna wrestling room.
"Ah, so this is the place hmm"
he pondered as he made his way into the room. The room was a spacious one, fully matted with standard wrestling mats with 4 sauna vents installed on the top each wall of the four sides squared room. The steam wasn't flowing yet but Derek could see the dial temperature that could control the flow of the steam, he figured it would be best to wait for Chigusa, before he would do anything else.
With that, he would start to remove his robe and flip-flops as he made his way onto the mats and started to do some stretching.