The stage started to light up with colors of pink, yellow, and purple, flashing alternatively in a colorful display as a chant of 'Uu! Nya!' Starts to play.
The crowd looked to each other, seeming confused. They hadn't heard the theme before.
Before too long, however, a voice that would be familiar to some would ring out through the arena.
"Helloooo to all my beautiful fans!" Rang the voice, which brought got answered with excited roars and cheers.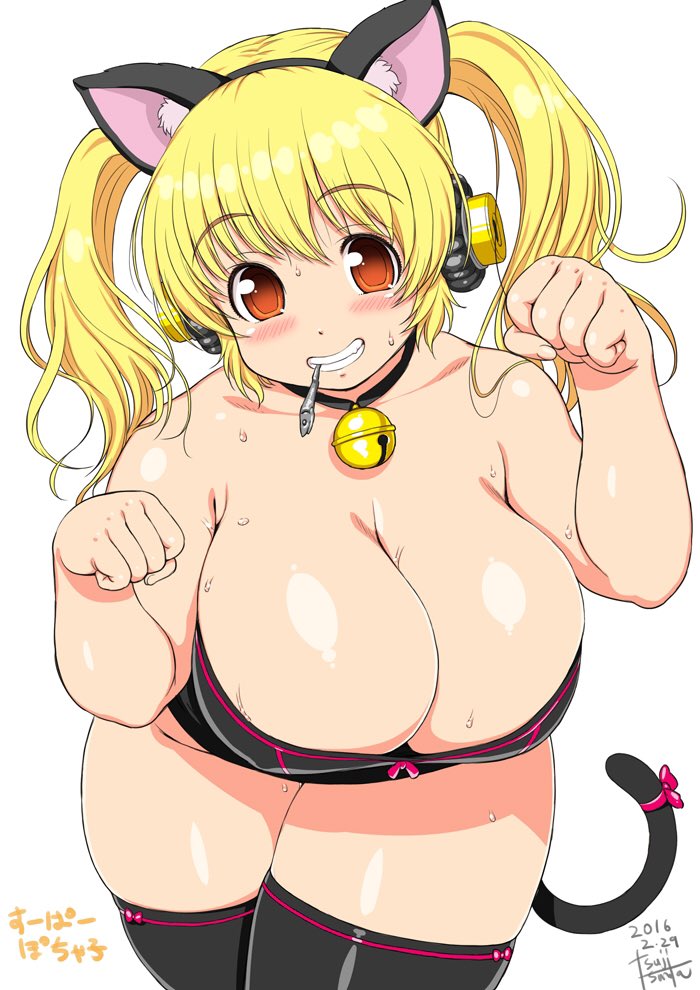 "That's riight! It's Olivia, the cosplay kitty, nya! I can't thank you enough to everyone who came to watch me and support me in my first official match. I promise, I'm gonna give you the best show I can! Aaand without further delay, heeere I cooome~!" She says before coming out, her deliciously plump body coming out in a sexy black leotard, with cat ears poking out from the top of her blonde head, and a fake tail attached to the costume, hanging limply.
Upon seeing her, the crowd roared even louder as Olivia lifted a leg, and brought her hands up like they were paws, in a cute, catlike pose, and winks to the crowd. She couldn't help but giggle at all the attention she was getting. This was great. Her heart was pounding with a level of excitement that she never felt just standing in front of a camera. She'd be living out one of her lifelong fantasies tonight. She couldn't wait! She starts to jog towards the ring, running down the ramp, and stopping before she got too close. Then she walks around and uses the ring stairs to climb in, and turns to see her opponent is dressed like a catgirl as well!
"Awww! That's so cuute!" She exclaims. "I didn't think I'd be fighting a cute kitty like myself! That makes this even better, hehehe! What's your name, cutie?" She asked her.