Main-Eventer
Posts: 2619
Joined: Tue May 23, 2017 2:51 pm
Has thanked: 79 times
Been thanked: 14 times
Match type: Standard Bikini Match
Winning condition: Via Submisison, Ko, Pin or DQ
Attire: Both women have to fight in bikinis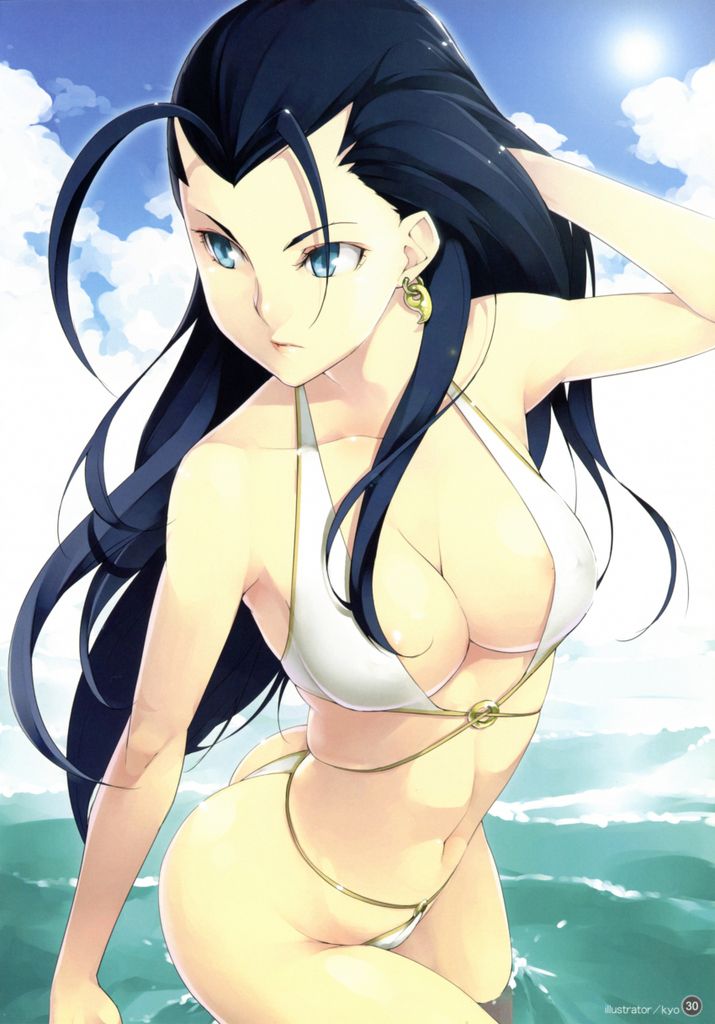 Vs]
Samus was jumping happily though the backstage area. Finally! A heavyweight was taking her on! Samus wasn´t used to weight classes in the leagues she was mostly working for. But here in LAW wrestlers were put into different weight classes, she didn´t really know the reason why, but she was a heavyweight and until now she faced women that were coming out of the middle weight class. Although all her matches were fun and exciting, she was wondering how a match against another heavyweight would be like. And tonight would be the night she would find it out.
The American woman would walk through the backstage area to the entrance area where she would stop and wait for the go of the stuff crew. The big woman would jump up and down a bit and smile brightly.
Her Music started to play:
Shape of you (rock)
in the same moment smoke was blown up from under the ramp. Samus was stepping right into the smoke, and was not visible for the fans. The lights would turn blue and darker before she smoke was blown away. Than Samus was visible for the fans. She was standing with her back to the ramp still had the hood over her head. On the back of her trainings Jacked was written in black letters: "I started it and I will end it!" She would stay there for a moment, before turning around and pulling the hood down in an unnecessary big move, while screaming out loudly. Samus would then walk down to the ramp slowly, with big steps.
The ring announcer would start:
"The next match is a singles Standard Match. Introducing first from the United States of America, standing 6´3 feet tall and weighing about 198 lbs… Samuela Healtway"
She would give some fans high-five's. When Samus came down to the ring she would walk to the apron and bend her knees a bit before jumping right up onto the apron and hold on to the top rope. From there she would jump over the top rope into the ring.
Samus would walk through the ring for some moment before leaning backwards into a corner and smiling brightly. She was looking forward to the start of the match… all the was missing now was her opponent and the ring bell. The American woman would take of her jacked and throw it out of the ring.
---
Upper Mid-Carder
Posts: 1730
Joined: Mon May 22, 2017 5:41 am
Location: The Place That Runs Into My Face
Has thanked: 4 times
Been thanked: 6 times
Contact:
Alison snugged on her form revealing white bikini that left very little to the imagination as she stood in the back, waiting for her entrance. The lights blacken as her theme came blasting on the speakers. In tune with the beat, the minitron flashed red for four verses as the next verse Alison's silhouette could be seen amongst the flashing lights before the lights came blaring back on. Alison standing on ramp way as she stood menacingly as best as she could in a bikini, before showing off her goods with a little twirl dance.

"And making her way to the ring, from United States of America, Standing at 5'11 and weighting at 175 pounds, she is Alison Seong!" the announcer yelled out int the mic, Alison paying little attention to the announcer and instead was looking at the other beauty already in the ring. Alison saw the muscles packed on her and saw how she was taller, but Alison was in fights with bigger, beefer women before and this was going to change nothing. Climbing up the apron and jumping over the top rope, she landed in her corner.

But she did not stay there for long.

She would immediately walk to the center of the ring, daring her opponent to meet her there for a sexy stand off between two bikini clad women!
---
Main-Eventer
Posts: 2619
Joined: Tue May 23, 2017 2:51 pm
Has thanked: 79 times
Been thanked: 14 times
Samus was leaning in her corner and looked up the ramp to see that the light would suddenly get darker. Finally her opponent would come out. At first the big woman wouldn´t see much of her, what was kind of a pit for her. But as soon as the woman introduced as Alison was getting closer to the ring Samus got a better look at her. And Samus was really liking what she was seeing right now. A tall and well build woman was making her way down to the ring. The bikini of the other woman was looking way more expensive than the bikini that Samus was wearing. And it was just looking great on the well formed body of Alison. Samus would bite her lips a bit while waiting for her opponent.
And Alison wasn´t only looking good… she was looking like this would a hell of a match this evening. A match that would take anything from Samus, maybe even a bit more. But this was just the thing Samus was looking for the most.

When her opponent had entered the ring, she was walking into the center of the ring. From the looks on the face of Alison, Samus knew that woman was meaning business and what she wanted to do. Samus would do the same and would walk into the center of the ring and walked directly towards the other woman.
But Samus wouldn´t let any space between them. Instead she would first press her forehead right against the forehead of Alison then she would bring her body next and press her breasts right against the breasts of Alison. The big boobs of the two women were pressed tight together and the bikini tops had problems holding them in place. Without saying a Word Samus would simply stand there and stare smiling into the eye of her opponent. The American woman would try to push her opponent backwards with her body in a first little contest.

But the ref would try to separate the two woman pretty soon because contact before the match wasn't allowed. Samus would then step back a bit… before lifting her arms over her head and flexing her muscles showing her opponent her body, keeling the standoff going. Samus would keep changing the position to show everything off.
---
Upper Mid-Carder
Posts: 1730
Joined: Mon May 22, 2017 5:41 am
Location: The Place That Runs Into My Face
Has thanked: 4 times
Been thanked: 6 times
Contact:
Alison stood in the center of the ring and sure enough her opponent came to meet her face to face. And breast to breast. The two large sets mashed against each other. Alison looked right into the larger girl's eyes, tilting her head upwards as she was giving up a good amount of pounds and few inches, but she didn't care. Not even those tone muscles pressing up against her was enough to scare her. Was enough to make her a little anxious locking up. But not enough to stop her from trying. All of their fronts were touching, from the forehead down to the bottom of their stomachs as the two barely clothed women continued to out muscle each other with bodily pushing.

Alison would not budge, digging her feet into the mat to lock her footing as she pushed back, trying to shove Samus backwards. Even a single step would be a win in her book, forcing the larger woman and show her that big things didn't come in big packages. She was about to send a strong push forward, seeing Samus about to do the same as they were about to clash bodies in a forceful collision.

However before they had a chance, the ref girl came between them earning a glare from Alison before she turned that glare to Samus. She saw Samus lifting her arms above her head, ready for a lock up while flexing her muscles. Alison would scoff before lifting up her arms, flexing her guns to show her that Samus wasn't the only one packing heat for this match.

Soon the bell would ring, the ref girl call for the bell and quickly getting out of the way of the two heavyweights. Alison would keep her arms up, extending her fingers to invite Samus in to a test of strength. If her blonde opponent would accept, she would wait until the both of them were locked and ready before shoving her shoulders and chest forward to slam against their opposition!
---
Main-Eventer
Posts: 2619
Joined: Tue May 23, 2017 2:51 pm
Has thanked: 79 times
Been thanked: 14 times
Samus was trying to impress her opponent with the looks of her body. She didn´t know how good it was working against her, but Alison would start to do the same suddenly. Alison would start bringing her arms over her head and start to flex her muscles. Samus would see that her opponent didn´t came unarmed into this match… instead she got some heavy ass guns at her own! Samus would smirk, there were even more muscles waiting for the match then she expected, what was great.
A few moments ago Samus got to know that these muscles weren´t all show, instead Alison was able to get a lot of power out of them when the two woman were pressing the body's at each other, trying to make the other back away. But neither women was able to get a victory there.
The fans loved what they saw there… two fit and hot women standing in the ring, with nothing more on than thigh and small bikinis. And both were showing their body´s off as good as they could, trying to impress the other. Samus wasn´t sure if she was able to impress her opponent, but she was pretty sure that she impressed the fans, who would cheer loudly for both of the woman to keep it up.
But it looked like Alison got other plans as soon as the ring bell was ringing. The black haired woman would offer Samus a lock up for a test of strength. In no way Samus would back away from that. From the moment she saw this woman she wanted to go all the way, and a test of strength would be way to much fun to back down. Samus would reach forward with her hands and bring her fingers between the fingers of Alison to lock the hands together. The blond woman would try to squeeze the hand of her opponent already before the thing even started. But she also felt the power of the hands of her opponent. Samus would never look away from the eyes of her opponent, while they set the whole thing up.

Then it was finally on the way. With all she got samus was pressing herself forward. She would press her upper body right against the body of Alison. Again the breasts of the two women were mashed together to a big pile of flesh. Again the tops of the two women were pushed to their limits. Samus would try everything she got to press her opponent backwards, her body was grinded against the body of her opponent while doing so.
The faces of the two women were pretty close together and Samus would start to breathe heavily pretty soon… but not out of exhaustion more out of excitement for the match. The American woman could feel her hear racing inside her chest.
But no matter how hard Samus tried she wasn´t able to push her opponent backwards, Instead both were staying at the same spot without moving somewhere.
---
Upper Mid-Carder
Posts: 1730
Joined: Mon May 22, 2017 5:41 am
Location: The Place That Runs Into My Face
Has thanked: 4 times
Been thanked: 6 times
Contact:
Hands held over their heads, the two beauties slammed themselves forward as a loud smack of two toned bodies crashing against each other. Breasts mashing against breasts that threaten to pop them out of the bikinis that held them in. Alison glared at the set of eyes that were in front of her as she was squeezing on the hands ever so tightly that they went pale. No matter how much she pushed, Samus wasn't budging and no matter how much Samus was pushing, Alison refused to move.

Her heart was beginning to race, the only time it beat faster than this was when she was in full domination mode. This feeling of finding a equal threat was the second most exciting thing for the raven haired woman. She was bigger than her, but she was proving that they were on equal levels in strength. Of course, Alison always had doubts if any woman could match her balance of strength and beauty.

Since there was no sign of either of them having much progress against the other, Alison would shove Samus back as she took a step back, pulling out from the test of strength as she shook her hand around to loose up her wrist. The fans were cheering at the sign of even power from the two as the raven haired woman circled around the ring. Glaring at Samus she still did not say a word, wordlessly taunting the blonde and daring her to come at her again.

Lifting one hand up, she challenged Samus to another test of strength before lifting up her other hand. Once Samus would lock with both, Alison would shove herself forward again, this time most of the focus was her using her chest and shoulders to try and push Samus back!
---
Main-Eventer
Posts: 2619
Joined: Tue May 23, 2017 2:51 pm
Has thanked: 79 times
Been thanked: 14 times
No one here was making any progress. No women was pushed backwards, neither was one making a step forwards. They would simply stand there in the ring for some time staring at each other without moving much. So some time after it started Alison would break the test of strength up again at the exact same point where they both started it. Samus would let her head circle a bit on her neck while stepping backwards away from her opponent. That was funny… now she wanted to find out what the rest of the match had waiting for her. The big woman would start to circle her opponent just at the same time Alison did.

The two heavyweights would keep circling and watching each other for some time. Now both knew just how powerful the other was. Meaning that they could imagined just how heavy they could hit each other. SO both women were watching out very closely not wanting to make any mistake giving the other one an advantage early on in the match.

But instead of going for a attack Alison was raising her hand again offering another test of strength. Samus would smirk at her opponent. The last one was pretty fun, so why don´t make just another! Samus would raise her hands showing that she was in for the fun and made her way over to her opponent. The hands of the women were getting together but this time they went to the side, leaving the body´s pressed together. Samus knew that the last time it wasn´t very effect when both women were only working with their power… so this time she would try another game plan.

Instead of pressing her body against Alison´s Samus would try to throw her body forwards smashing her breasts right into the breasts of her opponent. This way Samus hoped that she would be able to push her opponent backwards using a combination of her strength and weight! After the first bashing together, Samus would pull her body backwards again, before sending it flying forwards again. She would do this over and over! Hoping to get any advantage! With every time the body's were smashed against each other Samus needed to moan out loudly.
 
---
Upper Mid-Carder
Posts: 1730
Joined: Mon May 22, 2017 5:41 am
Location: The Place That Runs Into My Face
Has thanked: 4 times
Been thanked: 6 times
Contact:
Breaking the lock up, Alison cranked her neck and shoulders to loosen up her muscles that locked while trying to push Samus back. Circling around her blonde, taller opponent she did not break her intense glare as they locked up with their hands. It was a slow and cautious process but eventually both women got their fingers locked before shoving forward. Alison's breasts smacked against Samus', eliciting a loud smack, but her shoulders did not meet with their opponents.

Instead Samus was focusing on pushing her boobs out and quickly Alison adapted, pulling her shoulders back to force her breasts out and shoving against the other pair as the test of strength turned quickly into a titfight. Proud of her breasts and every other part of her body, Alison refused to back down from the fight, pushing and twisting her body to try and allow her tits to overcome their rivals as the bikini covered tits rolled over each other.

Feeling Samus pull back, Alison knew exactly what she was planning, surely the blond was also looking to crush her pair, and what better way than a full frontal smash? Alison liked the idea, so much that she jacked it from Samus as she pulled back and flung it forward! The two pairs collided into each other as Alison growled out to mask the moan that wanted to escape from her mouth. This would continue, the two pairs bashing into each other with loud smacks of flesh ringing out from between them as Alison dug her feet into the mat, slowly beginning to slide back, loosing her footing ever so slowly!
---
Main-Eventer
Posts: 2619
Joined: Tue May 23, 2017 2:51 pm
Has thanked: 79 times
Been thanked: 14 times
Samus giving her anything in this for her unusual fight. She would try to smash her own body into the body of her opponent over and over again, combine her strength and weight to fight Alsion. And Alison was doing the exact same thing to Samus. The body´s of the two were smashed together with the power of both fighters behind it. Soon the beasts of Samus would start to hurt, first breathily but with the time more and more, while they were starting to get red as well.

But this wouldn´t stop her, instead it was only firing her more up to hit her opponents body even harder and harder. After some time she suddenly felt how her opponent was pushed backwards a bit not much but she was able to shove back. Samus would keep this up for a little longer before slowly opening her hands and breaking this test of strength up. She didn´t knew if Alsion noticed it that she was pushed backwards, but Samus got it… what gave her a enormous confident boost for the match.

The big American woman would step backwards away from her opponent, leaving some open space between them. With a smile on her face Samus would bow forwards and go into her knees a bit. She would keep her eyes locked on her opponent for the whole time. After she felt ready for Alsion, Samus would raise both of her hands and would start a waving movement inviting her opponent for an attack. Samus wanted to let Alsion take the first blow, she didn´t know why she simply wanted to. Samus was looking forward, no matter what was coming next, she just knew it would be a great match.
---
Upper Mid-Carder
Posts: 1730
Joined: Mon May 22, 2017 5:41 am
Location: The Place That Runs Into My Face
Has thanked: 4 times
Been thanked: 6 times
Contact:
Alison pressed against the blonde, both women looking for the early psychological advantage over the other, breasts smashing against each other. There was bit more relying on this test of strength, the clear notion of breasts against breasts added in more stakes to personal pride caused Alison to take this much more seriously as she shoved forward.

She then felt Samus slowly releasing her grip, Alison doing the same as the two of them broke apart, pushing off of each other's breasts. To the casual eye it looked like a clean draw between the two, but Alison's glared told another story. She felt her own feet sliding back and Samus took it as a sign of victory. The arrogance of the blonde girl, but Alison had nothing to swat down that claim.

Samus then decided to let Alison have the first shot of the match, she was really high on herself. Alison was going to make her regret such a mistake as she took a step towards the larger woman, hand raised high as she attempted to bring it down hard across the chest with an overhead slap, particularly aimed at one of the tits!
---
Random Topics

Replies
Views

Last post
1Replies
126 Views
Last post by winner3
Wed Apr 25, 2018 5:39 am

1Replies
146 Views
Last post by winner3
Wed Apr 25, 2018 5:39 am

1Replies
144 Views
Last post by winner3
Wed Apr 25, 2018 5:39 am