Zetta Quinn
"The Close Quarters Tactician"
Profile
Real Name Zetta Quinn.
Nickname: The Close Quarters Tactician.
Age: 20.
Eyes: Crimson.
Height: 5'2.
Weight: 100lbs.
Nationality: Japanese.
Alignment: Babyface.
voice-



Entrance Music:
"Jin's Theme" From Tekken 3, Arranged OST.

Alignment:
She is perceived as a face by the fans, but personally, doesn't acknowledge it whatsoever.

Appearance


While having never reached any immense size on her own, Zetta compensates this lack of stature with an overabundant amount of skill and expertise in her craft. Her golden tips are something she is particularly fond of, as it kisses the edges of her hair to represent her homeland, the land of the rising sun.



Personality


Rather stoic to an almost callous degree, Zetta seldom ever speaks for herself using words- Rather, she prefers to keep her experiences on the more physical side. While she doesn't have any animosity towards anybody in particular, as she accepts the world of wrestling as a business, Zetta intends to reach the heights of said business by her own merit and prowess.



Wrestling Information

Strategy: Boasting an extensive knowledge of sharp strikes and crippling submissions, Zetta strives to focus on swarming her adversary with a flurry of strikes, before finally honing in on a solitary limb and isolating it to pick apart.

Attitude Towards Hentai: While she abhors the thought of showing her naked body to strangers, if it is against someone she deems worthy of seeing her in her birthday suit, then Zetta will reluctantly oblige.

Physical Statistics

General Statistics
Strength: 3/5- Zetta doesn't pride herself on the power she possesses; rather, her cutting strikes can slash the wind, allowing her to knock even the most tenacious opponents flat.
Endurance: 4/5- The Asian Sensation refuses to accept defeat in any manner whatsoever, instilling in her the indomitable will to resist faltering through even the harshest of circumstances.
Speed: 5/5- Blindingly fast and remarkably keen on utilizing her quickness, Zetta is seldom ever seen as anything less than a golden blur while darting around between the ropes.
Defense: 2/5- What she lacks in this department, Zetta easily compensates in the other sections of her wrestling abilities.
Technique: 4/5- Between her slashing strikes and aggressive submission holds, Zetta is a deadly force both while on her feet and taken to the mat.

Wrestling Statistics
Strikes: 2/5- While not packing a significant punch, Zetta's fists can get her out of a dire situation from time to time.
Submissions: 5/5- Devoting herself to multiple forms of grappling and holding techniques throughout her lifetime, Zetta has yet to encounter someone who she can call her equal in this category.
Powerhouse: 2/5- Due to her diminutive frame, Zetta isn't capable of conjuring the sufficient energy to leave a noticeable indention on someone without whipping herself around to generate momentum.
Aerials: 3/5- Constantly striving to improve her aerial arsenal, Zetta yearns to match the perfection her idol, Kieda, has accomplished in the air.
Counters: 3/5- Pertaining to strikes, Zetta can deftly counter almost any sent her way- However, Western styles are relatively foreign to her.


Signature Moves

Blazing sun: Performed on a downed opponent, Zetta dashes towards them as they begin to sit upright, spinning herself around before landing an overhead kick to their forehead.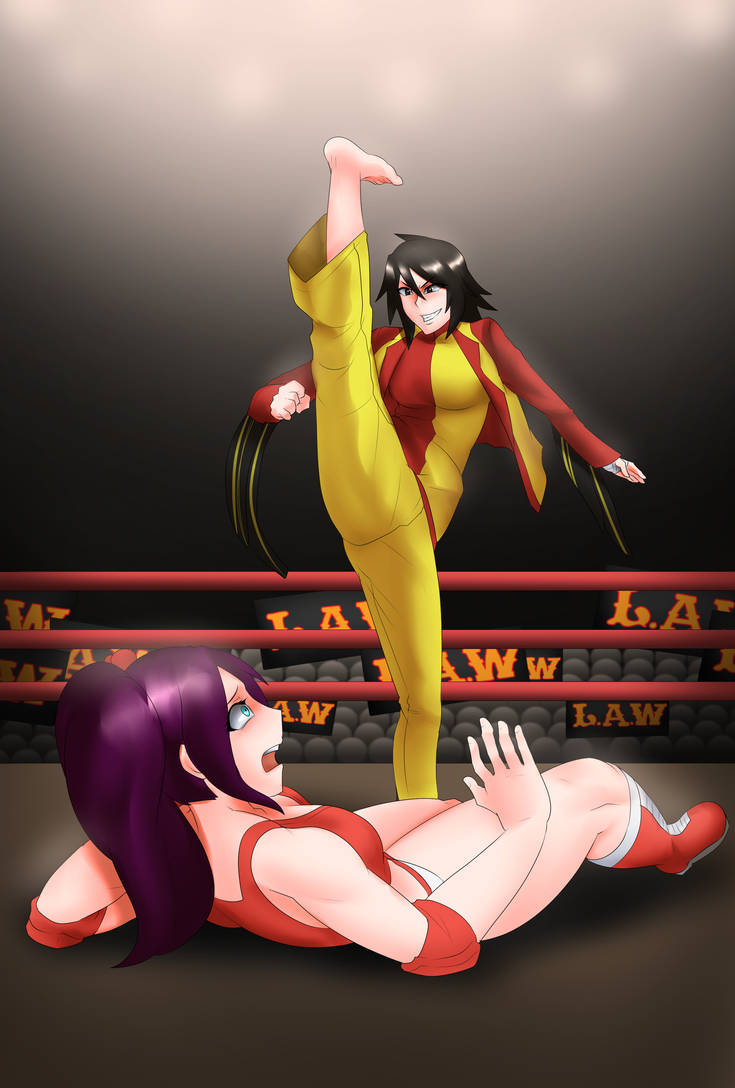 Finishing Moves
Consumed in flame: After snagging one of her foe's arms, she whips herself around and ensnares it in an armbar while simultaneously dragging them towards the ground.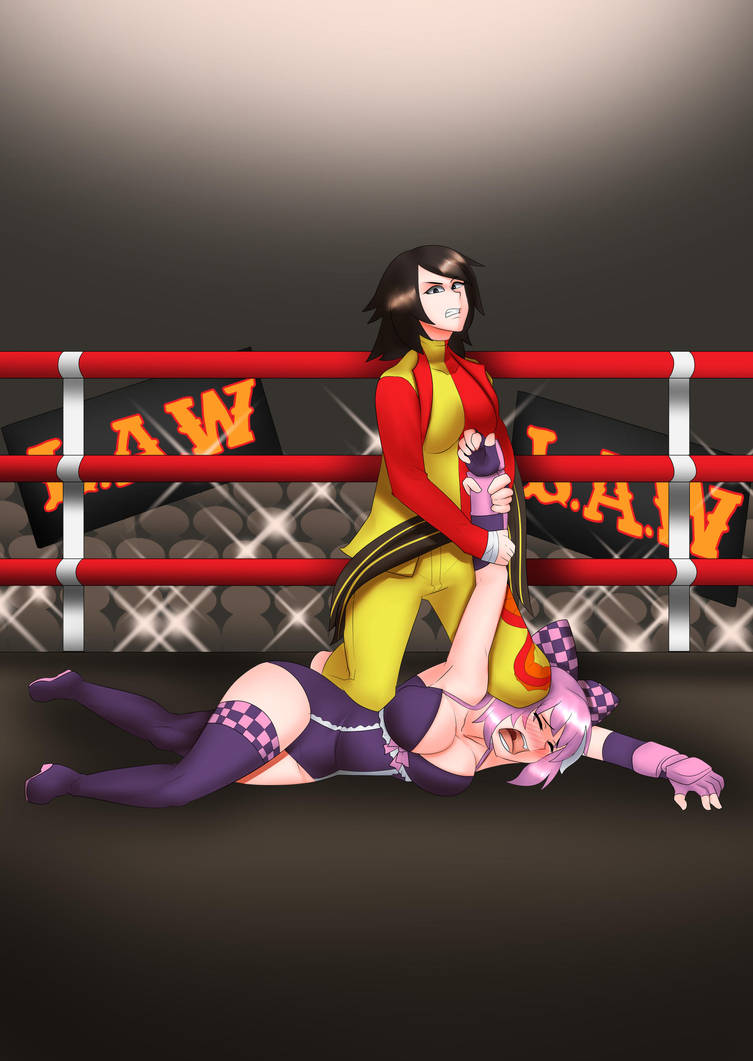 Past
Raised in a household comprised of a pair of stringent parents, Zetta's life was anything but enjoyable- She was brought up to be molded into the perfect woman: Adept in all forms of academics, martial arts, and every other outlet her parents involved her in, without her consent no less. However, she required a physical outlet for her copious stress, and excelled at both brazilian jiu jitsu and muay thai, condensing her silent rage and expressing it into the calligraphy of battle. After having suffered through the torturous ordeal that was her childhood, Zetta caught a glimpse of what would soon be her new passion- Wrestling. She witnessed the dazzling sensation known only as "The Fashion Assassin", and for the very first time, her eyes lit up upon watching her move throughout the ring. Without a moment to spare, she quickly packed her belongings into a dilapidated suitcase and caught the next plane ride to "The Gem's Haven", where she would hone her talents for the lightweight circuit that awaited her.


Accomplishments:

Relationships: She has yet to develop a bond with someone she can fully trust.

Friends- Kieda.

Allies-

Rivals-

Record 3/0/0
Victory over Monaka via Axe kick.
Victory over Mayori via Axe Kick.
Victory over Alexa via Face Claw.
A tense moment from her bout with Alexa
Show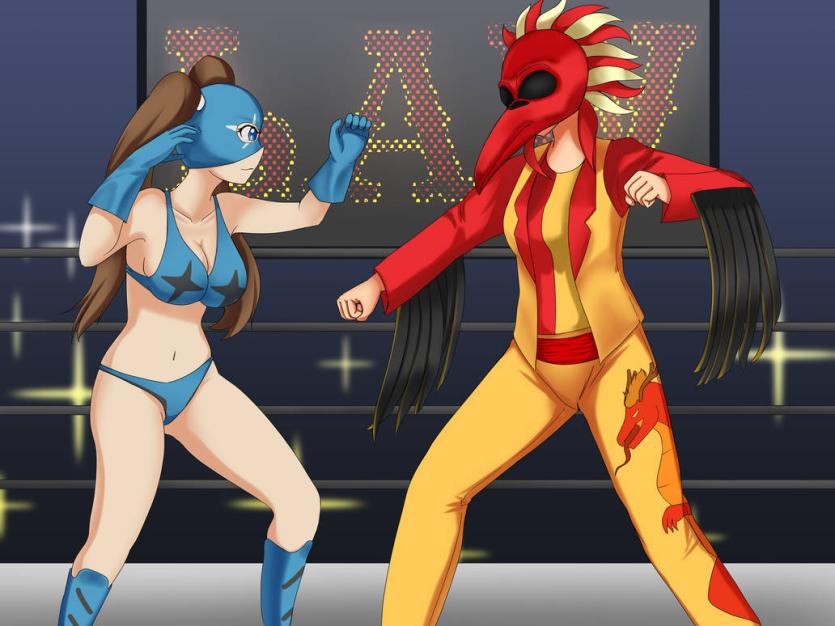 Zetta facing off against Kieda!
Show