Name: Kaeda Fukuda
Age: 19
Hair Color: Brown
Eye Color: Blue
Height: 5'3 ft
Weight: 110 lbs.
Ring Attire: (She takes off the cape before each match)
Alt. Attire:
Casual Attire (With and without sports jacket):
Suit (Gotta make a good impression on the higher ups):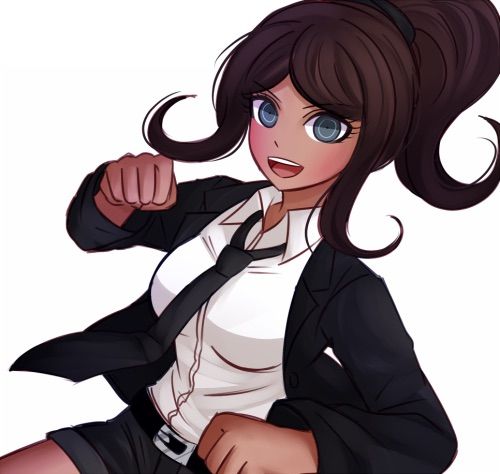 Bikini:
Swim Suit (She is a swimming champion you know):
Bed:
Enjoying some sweets:
Entrance music:
Nano - Now or Never
Alignment: Face
Nationality: Japanese
Wrestling information:
Stats
Endurance: 2.5/5
Strength: 2/5
Defense: 2.5/5
Speed: 3.5/5
Technique: 2.5/5
Strategy: Fukuda hasn't wrestled enough to really have a strategy at the moment. Most of the time she barely gets any offense in anyway, so usually tries to go for her big moves the few times she is on the offensive.
Preferred Match Types: Fukuda is open to anything and everything, which usually doesn't end up going to well for her.
Signature move/s:
Fukuda Roll!: Ranhei (One of Fukuda's few effective moves. If she can catch an opponent off guard with it, it can get her the three count. This doesn't happen often though. It also leave them in a humiliating position during a Hentai match, although usually Fukuda is the one who ends up getting humiliated in those types of matches)
Fukuda Knee!: Running High Knee Strike
Finishing move/s:
Fukuda Kick!: Top Rope Dropkick
Personality: Fukuda is the type of person who will keep pursuing what she sets her heart to no matter how many times she falls, even if luck isn't on her side! Inexperienced and lacking in killer instinct, Fukuda can be easily taken advantage of by physically superior, more experienced, or dirtier opponents. She can also be very impulsive, signing contracts against women she doesn't stand a chance against and participating in match types that often end in humiliation in an attempt to not appear weak or cowardly. However, she is extremely strong willed and determined, getting up after each loss and humiliation and learning from them. She also isn't a push over in the ring, and can be a fair challenge to fellow lightweights. Outside of the ring, Fukuda is a kind and joyful person, a quality she carries with her even to the ring, making her a fan favorite despite her poor win/loss record. She also is quite the sweet tooth, which could explain her energetic and bubbly qualities. Sometimes she can be a bit air headed and emotional, but all around Fukuda is a great friend and friendly face to all.
History: Fukuda was a major female wrestling fan as a child, but her life seemingly wasn't going in that direction. In fact, throughout high school she was renowned for her swimming abilities, becoming the swim team captain and planning on pursuing the major leagues in college.
At least, until she met with an old friend.
Her friend, the physically imposing "Strongest Human Alive" Hina Nakano, was an unlikely friend of Fukuda throughout elementary and high school due to their shared love for professional wrestling and Kaeda Fukuda being the only "popular kid" in high school to not treat Hina like a freak or outcast. While Fukada was focused on swimming, Nakano chased her dream of becoming a professional wrestler and, in no small part due to her athletic ability, was signed to a promotion known as LAW. Fukuda, inspired by her friend's accomplishment and desiring to do something different besides the swimming she had been doing throughout her life, decided to become a professional wrestler as well and join her friend in LAW. While Hina and Kaeda have agreed to stay out of each other's business and pursue singles careers, Hina has offered to train Kaeda in the sport and help her become stronger and more competent in the ring.