Name: Olivia Miles
Nickname: Cosplay Kitty
Age: 25
Eyes: Hazel
Hair: Blonde
Height: 5'6"
Weight: 215 lbs
Nationality: American
Alignment: Face
Style: Sticks to grapples, locks, mostly floor wrestling
Type: Grappler
Preferred matches: Likes softer matches. Loves wrestling in oil.
Preferred attacks: Smothers and grapples
Entrance Music:
"Mmm... still thinking on that. Maybe I should take suggestions from my fans..."
Finishing Moves:
"Well I... I haven't really thought of any yet. Do I really have to have one?"
Personality: Olivia is a sweet girl who's accepted what she's been given in life, and is confident in herself. She shows traits of being a nympho, but she keeps it restrained. Until there's a camera on her. Olivia loves to put on a good show, and loves the feeling of eyes on her when she's getting down and dirty with another girl, or a boy. When she's in the ring, with hundreds of people watching her, it fills her with an excitement like nothing else. Olivia isn't a very competitive girl, she's more just about putting on a good show, whether it's her on the giving or receiving side. It doesn't mean she won't fight to win, but when she is bested, defeat doesn't have much of a sting for her. There's always tomorrow. She especially loves the nerd community, loving to dress in themes in the ring. Her favorite costume being one of a catgirl, but she'll come out to other costumes as well.
Appearance: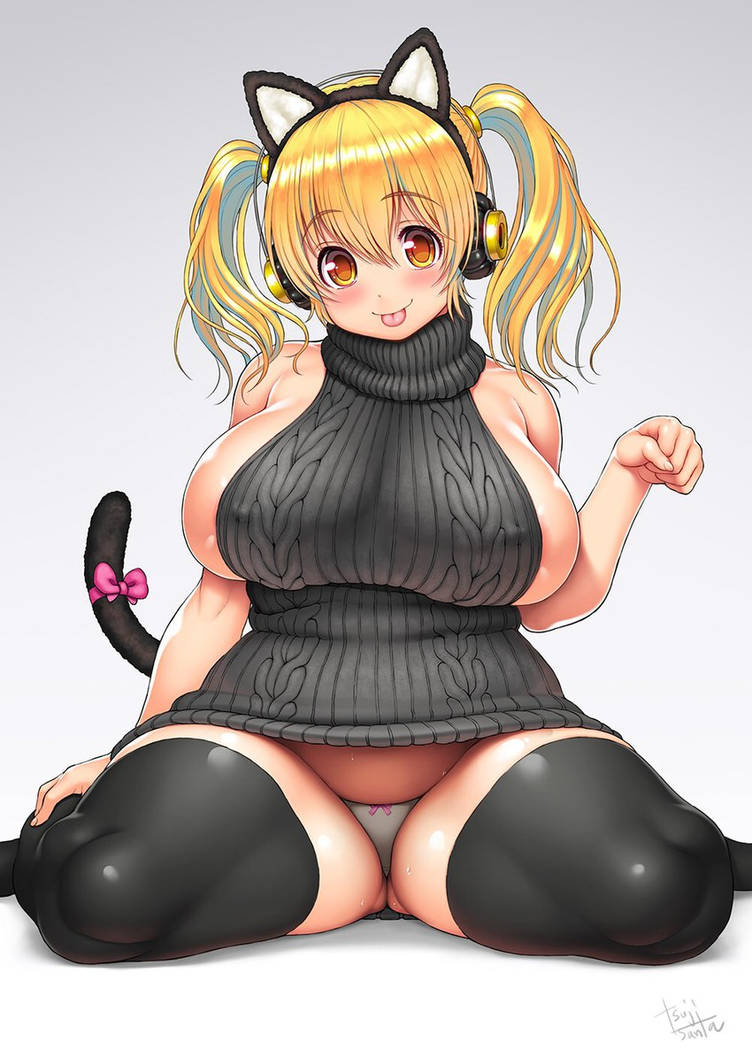 Wrestling attire #1. Sometimes walks out in a white variant
Show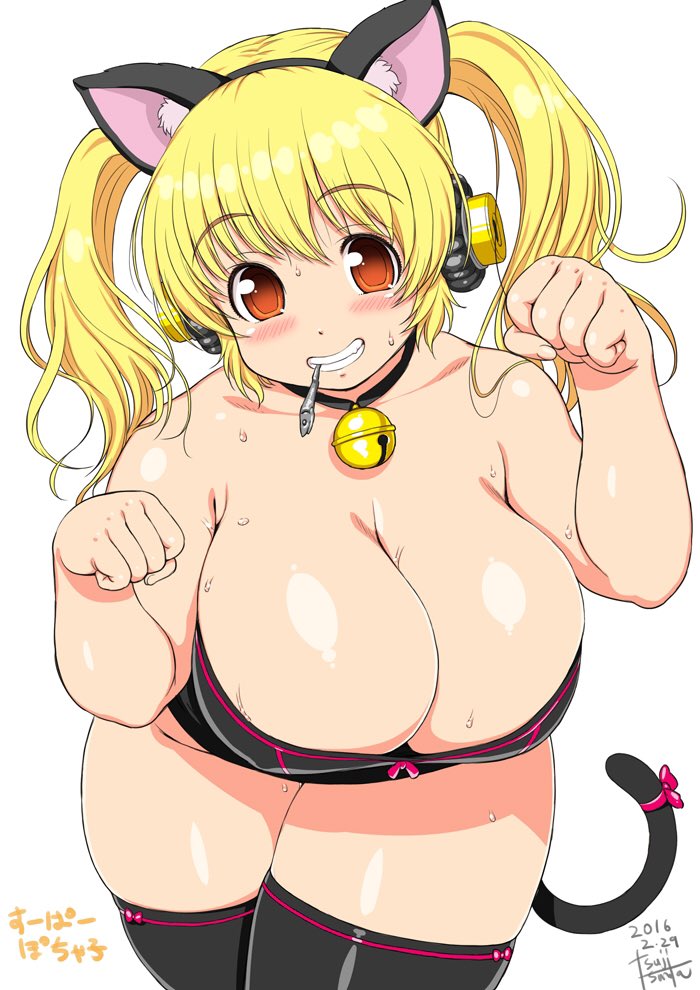 Wrestling attire #2. Also has a white variant
Show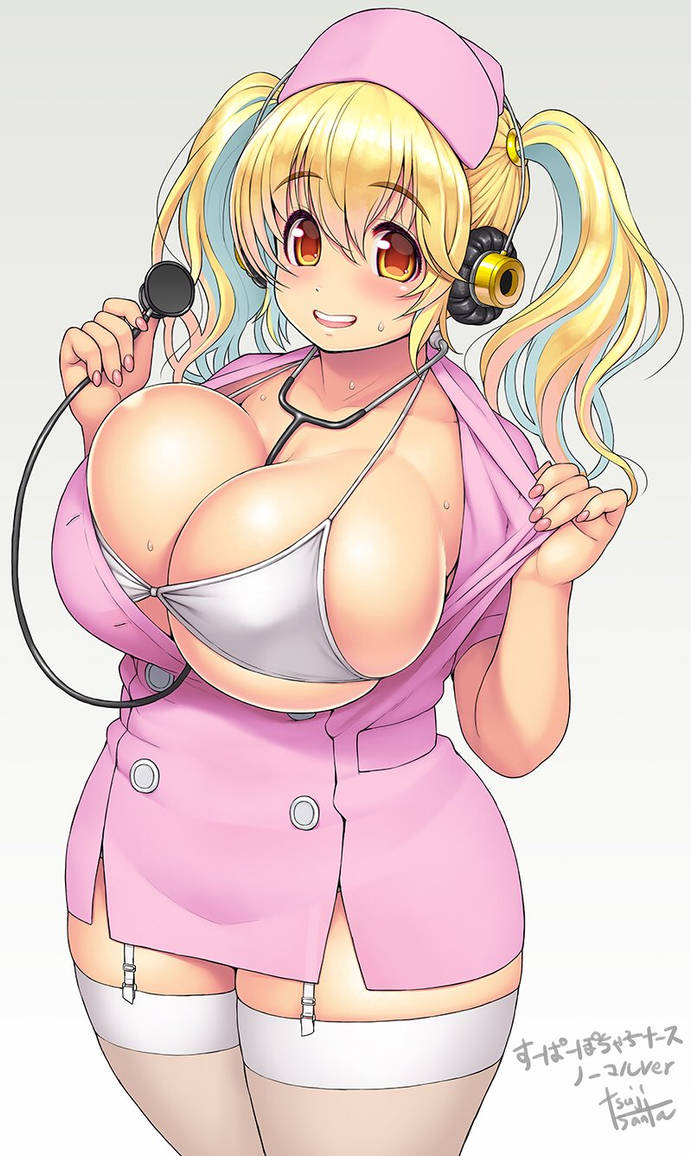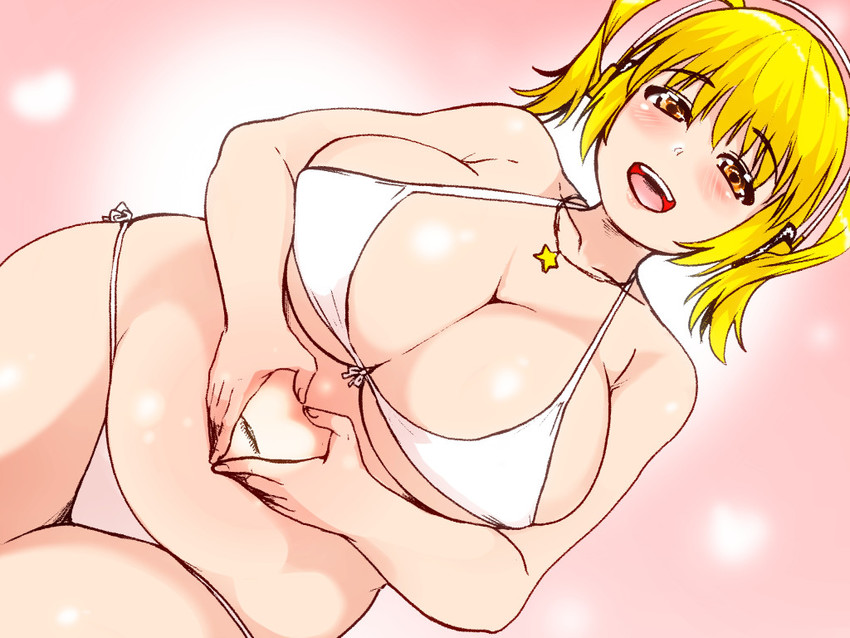 History: Olivia got into the nerd community at a young age. It happened when she happened to catch her brother watching an anime that featured two women wrestling in oil. She couldn't help but watch what happened behind her brother's head. One girl seemed completely obsessed with the other, groping and fondling her, right there in front of everyone. The thought of it stirred something inside her. Something that grew over the years. But Olivia never really had the body of the girls she saw on TV.
It wasn't until she was 16 did she try to film herself. Over time, she got more and more into gaming, music, and anime. She especially loved the costumes she saw. Such creative designs they were! When she was 16, she saw one that she felt she could try to recreate. She did her hair up as best as she could, and took a picture of herself in clothing similar to the character. She was nervous. It was clear on her face how nervous she was when the picture was snapped. Her pose wasn't particularly confident either. Nor was the costume very well made.
As a result, the community she wanted to be a part of took the picture apart. Several comments laughing, making fun of the picture. She took it down, and shut herself almost completely. She barely talk or spoke to anyone in days. Then one day, she saw a voice actor that she held dear hosting an online Q&A. She sent a message to her, anonymously, talking about her troubles, and the situation that happened. To her surprise, she got an e-mail the next day from her, asking to send the picture to her. The only reply she got back was "Keep an eye on your mailbox this week."
A few more days passed, and Olivia received a package, no return address. She took the box into her room and hastily opened it up. Inside was another white box, with an envelope, signed by the voice actor, The last line of the letter was something she'd hold close, and never forget. "Do what you love, and do it with a smile on your face. Never let anyone convince you otherwise." Inside the box was a professionally done costume of the same character she tried to cosplay as before. Inspired by her words, she tried again, but this time with the new costume. She posed with more confidence, and a strong smile on her face. To her surprise, while she still got some troll comments, the response was much more positive.
Since that day, she's bought more and more costumes to dress up into, and went from just pictures to video. It filled her with excitement every time she tried on something different. Over time, her popularity rose higher and higher, going by the handle of 'Cosplay Kitty' when she started her own streaming channel. Even as her popularity grew, it still wasn't enough for her. Something was lacking. And that's when she learned about LAW. So many public eyes, watching men and women wrestling with each other in all sorts of settings. She had come full circle, back to the first show she had watched. In preparation though, she decided it might be good to get a bit of exercise before she signed up. She stuck to a regimen for a few months, building up her stamina and endurance with daily cardio, but as she improved, she never lost much of the girth she had since day one. Still, she wasn't particularly concerned with losing it anymore. She had grown to love her body, and knew just how to show it off. Now she's ready to have fun and make new friends at LAW, all with a faithful online fanbase behind her.
Likes: Gaming, music, streaming, taking pictures, anime.
Other:
Olivia made a McDonald's costume for herself at one point.
Show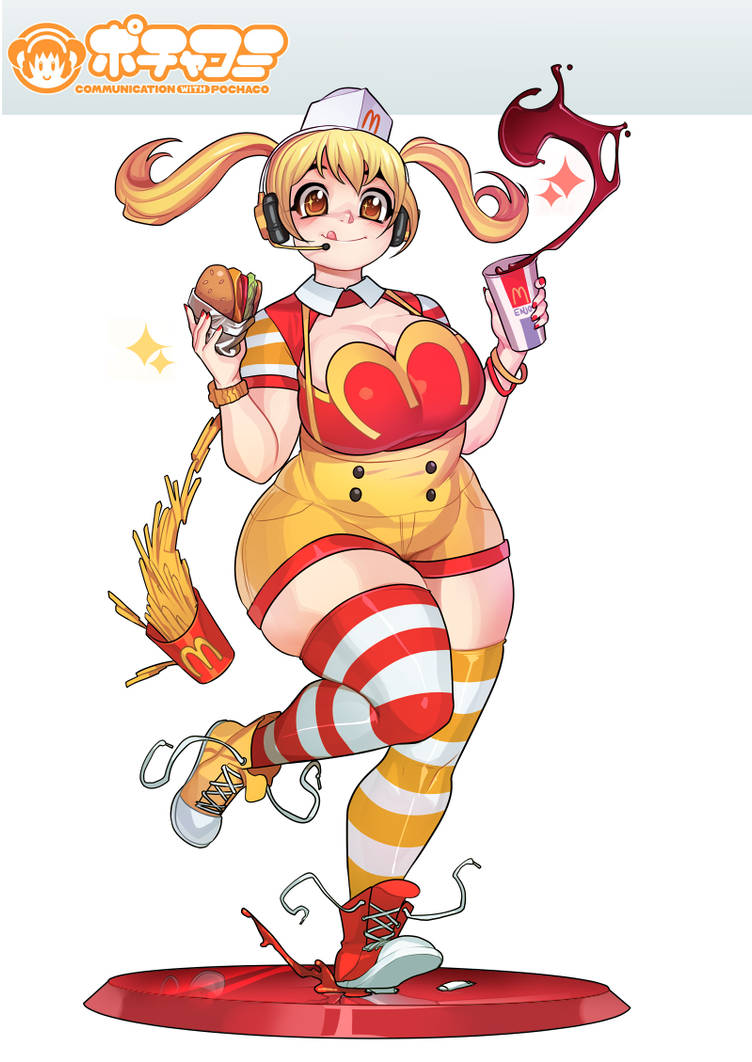 She loves McDonald's. She doesn't mind Wendy's, she just thinks the food there is just a little overrated.
Resting after a nice jog
Show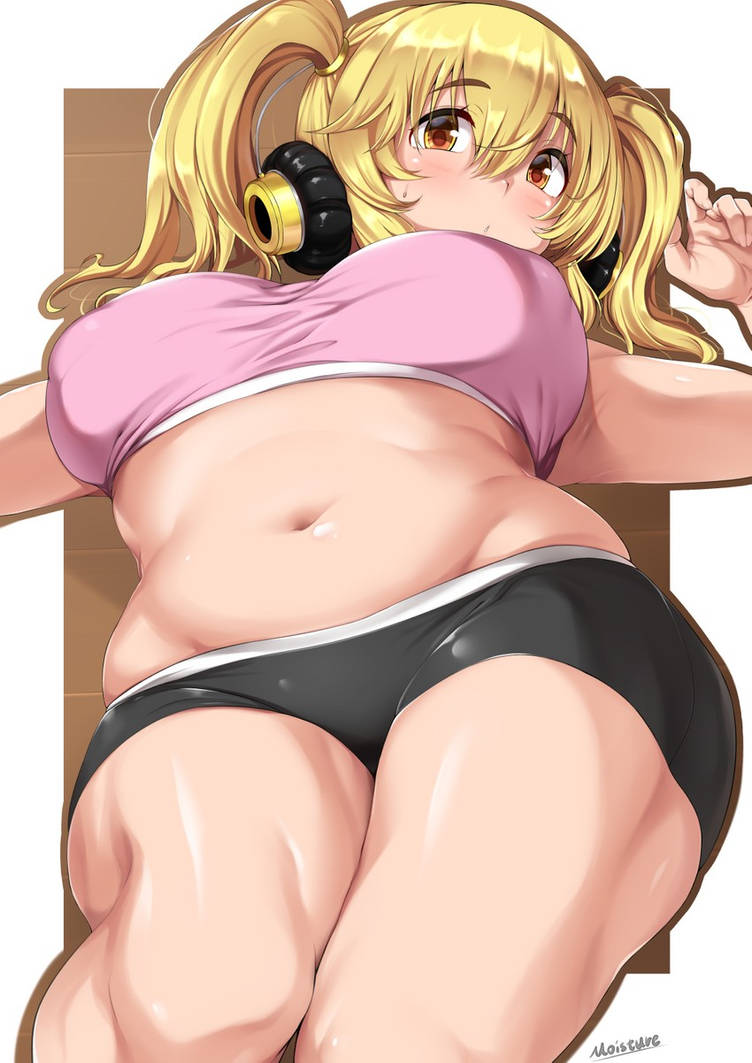 She'll wear this on more sensual, soft hentai matches.
Show
Practicing wrestling for LAW with one of her friends.
Show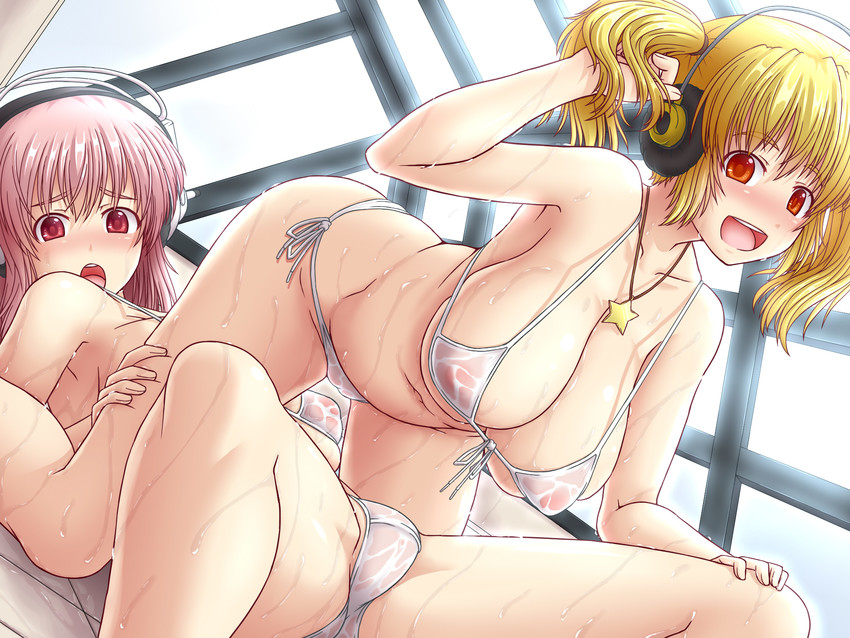 Olivia loves the feeling of wrestling in oil, mud, or other substances.
Olivia can never turn down a good burger
Show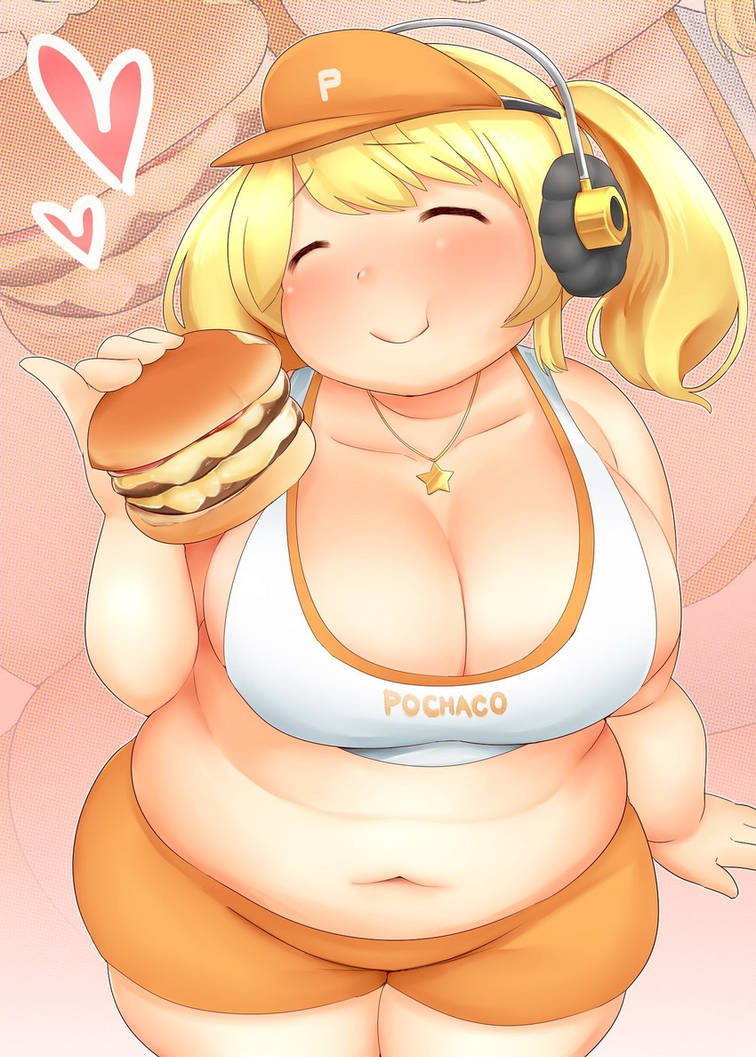 A Valentine's day pic.
Show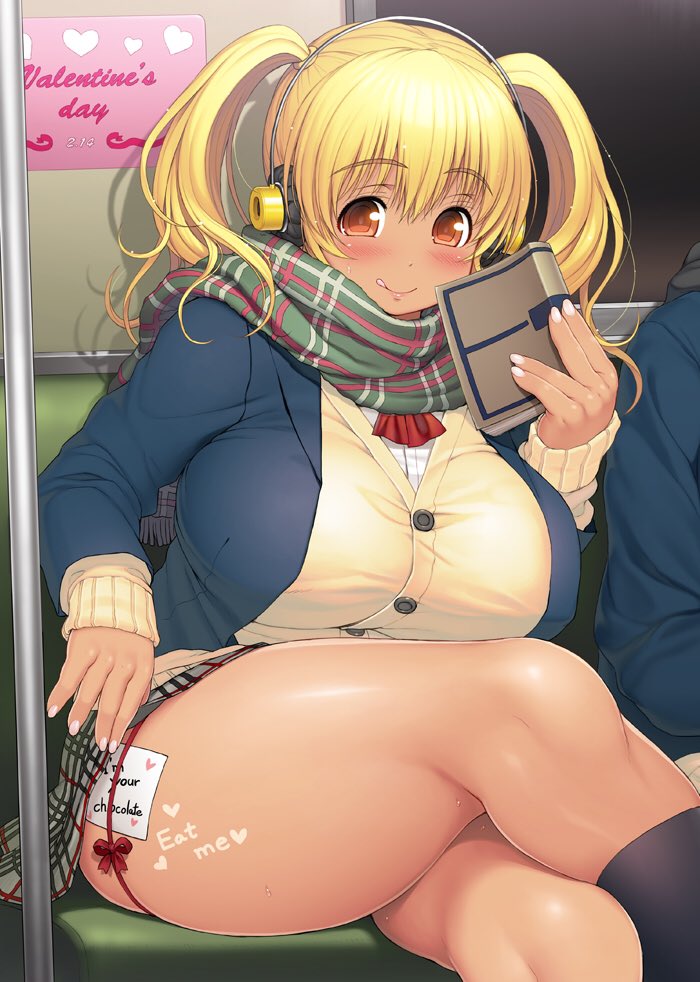 She candidly shot this one with her friend for her fanbase.